About Roofing Service Specialists, LLC
Your roof truly is the most important feature of your home. Shelter is a basic human need, and a roof is the primary method to keep you safe and dry. When installing, replacing, or repairing a roof, you want to make sure your roof is strong, made out of the best materials and built to last. Trusting an experienced contractor with the job is the surest path to success!
With over 50 years of experience, Roofing Service Specialists, LLC is more than equipped to handle any roofing problem you might have. We work with a variety of materials to fix a current structure or to build a new one. We also provide gutter services to ensure that the water running off of your roof is properly diverted away from your home's foundation. Our caring technicians will put you at ease with their expertise and friendly attitudes.
We enjoy building lasting relationships with our customers, and we can't wait to welcome you into our family!
About The Owner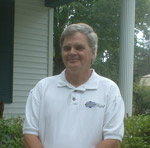 Owner Bill Scott
Bill Scott has always been destined for high places, as his two passions are roofing and skydiving. He started his roofing career at the age of 15 and evolved from that young laborer to the owner of his own roofing company in 1995.
He has educated himself in the many aspects of the business and maintains a thorough understanding of roofing and gutters. Bill decided to pursue his other dream, skydiving, about 10 years ago and fell in love with the beauty and freedom of falling from a plane 10,000 feet in the sky. After eight years his wife won her case and Bill hung up his parachute, but he will never hang up his hammer.
Together Bill and his wife have six children, ten grandchildren, seven great grandchildren, and a family cat - not to mention the occasional lost animals that spotted the "Free Food Here!" sign hovering over their house. Quick to smile, and always loving a good laugh, Bill's dedication is to serve his customers with the utmost respect and to provide excellent service.
Our Story
Roofing Service Specialists, LLC has been in business in Lansing, Michigan since 1963. Bill Scott bought the business from the original owner in 2005. Choosing a company with half a century of experience gives homeowners a sense a security and confidence in the employees. Bill's forty years of experience in the roofing industry rounds this out to provide you the perfect answer for your home's needs.
Along with normal maintenance or new roof requests, we have worked with storm areas as well. Should the worst happen, we are instantly prepared to handle your roof repairs from start to finish. We look forward to supporting you throughout the repair process, just as we have been doing for decades!
Our Mission
Here at Roofing Service Specialists, LLC, we are a hometown company serving hometown folk. Our mission is to deliver service that is exceptional in quality and performance, and to give our customers a positive experience of friendliness and honesty. If you don't need something, we will not try to convince you that you do. We treat our homeowners the way we, as homeowners, would want to be treated.
Looking for a price? Get a no cost, no obligation free estimate.